Strategic Problem Solving
Critical skills for organizational success
Overview
Of all the skills needed to succeed in work and life, research shows that complex problem solving is critical. But, for most of us, solving difficult problems and selling the solutions does not come naturally. In this engaging and highly interactive seminar, we show you how to become a better problem solver and solution seller. The goal is to guide you through each step of the 4S method – from how to state, structure, and solve problems to how to sell the solutions. During the seminar, you will apply the method and toolkit to a pressing organizational problem you face. You will leave with a greatly improved understanding of how you can create value by helping your organization crack the problems that matter most.
Key Benefits and Takeaways
Understand how to overcome the cognitive biases and pitfalls of problem solving
Develop the discipline and confidence to tackle difficult problems outside your expertise
Define problems using the TOSCA framework
Learn how to structure a problem
Solve problems deductively using an analytic approach
Discover design thinking through an overview
Develop a persuasive report or presentation to sell the solution
This program is designed for managers, executives, engineers, and entrepreneurs who need a toolkit for innovation. Participants will learn how to provide more impactful, advanced, and sustainable solutions to complex problems in the business world.
The registration fee includes facilitation by our highly rated faculty members, course materials, results-oriented exercises, meal service (continental breakfast, lunch and breaks)*, and a certificate of completion from the McGill Executive Institute.
*Meal service is included for in-person programs only.
Topics covered in this course
The power and pitfalls of problem solving
Introduction to the 4S method
Use TOSCA to state the problem
Problem statement exercise
Problem-structuring with issue trees
Problem-structuring with hypothesis pyramids
Problem-structuring exercise
Prioritize potential solutions
Solution prioritization exercise
Solution analysis planning
Solution analysis exercise
Brief foray into design thinking
Sell using the pyramid principle
Alternative pyramid constructions
Solution selling exercise – pitch construction
Course Leaders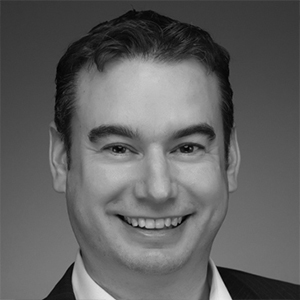 McGill Management Consulting Program
This seminar is part of the McGill Management Consulting Program: a three-part series designed for managers and individual contributors who are looking for the skills and tools to effectively define complex problems and develop innovative solutions like management consultants.
Upcoming Sessions
 Get notified of upcoming sessions
There are currently no upcoming sessions for this program. Contact us to be notified when this program becomes available.