McGill Certified Change Management Leader
Leading transformation and managing change
Register Now
Overview
Managing change effectively is crucial for achieving business success. Using a change management framework is essential in the implementation of new systems, programs, business processes, culture, and organizational working structures – including remote working.
Change management impacts the things that matter most to your organization, including employees, customers, suppliers, and management. The methodology taught in this certification program focuses on the "people" aspect of navigating change, helping you address diverse stakeholder needs. Understanding how to apply change management methodologies is a highly sought-after skill for professionals in both private and public sector organizations, including management, operations, cultural transformations, IT systems, software implementations, health care, and service industry positions.
Key Benefits and Takeaways
Explain the purpose of change management and how to effectively promote change in an organization, including return on investment
Demonstrate a solid understanding of change management methodology
Align change management strategy to organizational strategy and readiness
Develop change management plans for sponsors, stakeholders, communication, training, and management
Learn how to identify and assess the different types of resistance to change
Monitor and evaluate the effectiveness of a change management plan
Demonstrate knowledge of change management standards and competencies required to lead change management projects within an organization to achieve business goals
Professionals with a Change Management certification can apply these principles to their work on a regular basis as change is always occurring. Many companies in the services, manufacturing, IT, and public sectors recognize the competitive advantage of employees with change improvement tools, skills, and mindset to implement change effectively. Many of these companies include Change Management certification requirements in their senior, management, and project leader job descriptions and related postings.
The registration fee includes facilitation by our highly rated faculty members, a comprehensive digital workbook, and results-oriented exercises.
After completing the program and all certification requirements, participants will receive a McGill Certified Change Management Leader Certificate, awarded by McGill Executive Institute.
Certification Requirements:
Pass a final exam
Submit a Change Management Plan, demonstrating your ability to apply the methodology and implement change successfully. Full implementation of the plan is not required for certification.
Topics covered during the program
Explain the purpose of change management and how to effectively promote change in an organization, including return on investment
Discover and compare different change management models
Demonstrate a solid understanding of change management methodology
Align change management strategy to organizational strategy and readiness
Describe change management and project management synergies
Define change management roles and responsibilities
Identify the vision for change
Develop an overall change management plan with a roadmap
Develop stakeholder, communication, and resistance plans
Identify the 7 sides of change
Develop a training plan
Develop a leadership plan for change
Execute a change management plan
Monitor and evaluate the effectiveness of a change management
Develop and use visual management for change
Change effectiveness
Review and wrap up
Case study in small groups: develop a change management plan
Final exam
Individual Change Management Plan submission
Course Leaders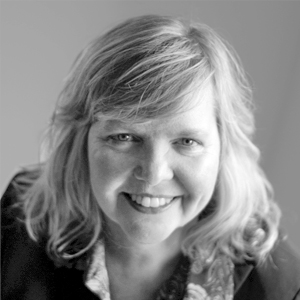 Sheri Phillips
CCMP, PMP, MBB, Agile SMC, CTDP, Prosci Certified Change Practitioner