Lean Six Sigma Green Belt for Healthcare — Online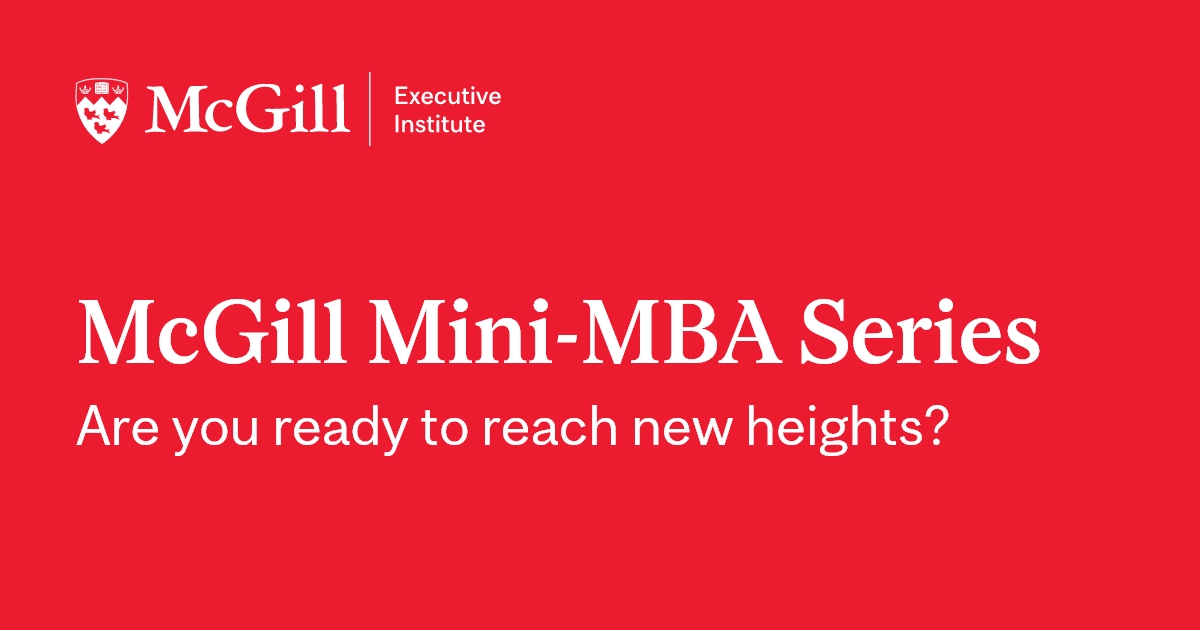 A methodology to continuously improve quality, manage projects and achieve higher levels of performance in healthcare
Overview
Six Sigma has become the most successful continuous improvement methodology and project management methodology for quality improvements. Focusing on customers' needs, this approach utilizes data driven tools, team based decision making, and a rigorous methodology to solve problems related to quality, time, cost, waste, non value added, Muda, variation, and to ensure that the solutions are sustained over time. Obtaining a knowledge of the Six Sigma methodology has become a prominent skill for professionals in Development, Manufacturing and Operational Services companies.
Choose from a 3-day training for a Healthcare Lean Six Sigma Green Belt certification or a 4-day training for a Healthcare Lean Six Sigma Green Belt certification including a Certificate in Building a Lean and Agile Organization from McGill University.
We are proud to be offering this training session on Lean Six Sigma for Healthcare. Instructor Alex Boussetta has been regularly giving this training to healthcare professionals in private sessions.
Objectives
At the end of the training, participants will be able to:
Understand the Six Sigma or Lean Six Sigma methodology
Understand how it is integrated with the IHI Improvement model
Apply it to transactional and operational processes, in a healthcare environment
Identify root causes of a problem
Identify wastes and constraints (bottlenecks)
Find and implement solutions
This Lean Six Sigma training and certification program is tailored to professionals in Healthcare field.
The positions best suited for Green Belts include managers, directors, project managers, business analysts, process engineers, consultants, manufacturing engineers, warehouse, distribution, and logistics specialists.
Knowledge of the Lean Six Sigma methodology has become a prominent skill for professionals in Development, Manufacturing and Service companies, and is a rising trend in the healthcare field. Experience and training in that methodology is usually an asset for Management, Professional, and Quality positions.
Attendees must have at least two years of relevant full-time work experience in healthcare (no internships).
The registration fee includes facilitation by our highly rated faculty members, a comprehensive digital workbook and results oriented exercises. After completing all requirements (perfect attendance and class participation) and passing a final exam, participants will obtain a Healthcare Lean Six Sigma Green Belt certification (3-day course), or a Healthcare Lean Six Sigma Green Belt and Building a Lean and Agile Organization certificate (4-day course). The certificate is issued by McGill University.
Course Outline
Overview of Six Sigma
Explanation of the evaluation process and exam
Context of continuous improvement
Experimenting with the Lean principles
Overview of the methodology and phases
Integration of RDMAIC with the Institute for Healthcare Improvement modeal
Measure Statistical notions review
Statistical notions
The metrics: Sigma, DMPO, yields
Histograms
Behaviour of the Gaussian (normal) distribution
Phase 1: Recognize and Define - Defining the problem and the project
Selecting the right projects to improve
SWOT tool
A1 matrix
Hoshin Kanri overview
Defining the project (project definition, SIPOC)
Setting objectives
Defining the project team
Force field analysis
Phase 2: Measure - Measuring the actual performance
Voice of the customer
Root Cause Analysis

Overview of the metrics flow down
Overview of the Quality Function Brainstorming
Cause and effect diagrams, 5W

Mapping the process
Analysis of the mapping

Risks, failure modes (FMEA)
Value added, non value added principles

Data collection
Sample size calculation
Process capability

Metrics: Cp, Cpk, DPMO
Interpretation
Phase 3: Analyze - Identifying the vital factors
Graphical tools and interpretation

Pareto Chart, run chart, pie chart, scatter plot, etc

Understanding the variation

Control charts: natural limits and specification limits
Variation: random or assignable

Selection of the factors to improve
Phase 4: Improve - Selecting the right solution
Selecting the right solution
Creativity tools
Scenario evaluations and selection, Pugh Matrix
Test Plan development
Study: Results, review, and optimization
5S and Visual Management
Phase 5: Control - Maintaining the improvements
Setting a control plan
Post mortem and audits
Evaluation the gains
Control charts and statistical process control overview
Exam
This day is offered to participants who register for the 4-day course.
Lean and Agile Principles
Brief overview of the history and concepts
Value, 7 wastes
Value stream
Flow and 1 piece flow
Pull
Perfection, Standard work
Kaizen event / improvement project roadmap
Value Stream Mapping
Value stream mapping vs Process Mapping
Takt time
Value stream mapping steps and rules
Analysis: wastes, clouds, bottleneck
Value Stream Improvement Planning
Toyota Leadership Values and the Lean and Agile Enterprise culture
Total employee involvement
Quick response
Target conditions
Action driven leadership
Habits and standard work
Driving accountability
Focus on Gemba walks and the coaching Kata
Gemba walk principles
Coaching fundamentals
Putting it all together: Lean Daily Management System and pilot rooms
Teaching Method
Theory will be given regularly throughout the seminar
Case studies and exercises will be used to experiment the tools and methodology
An exam will also be given (1 hour)
This training is spread over 3 days
Short project plan to be submitted 2 weeks after the class (3-4 hours of work)
A Lean Six Sigma Green Belt for Healthcare certificate will be given after the exam correction and submission of the project plan
A Lean Six Sigma Green Belt for Healthcare and Building a Lean and Agile Organization certificate will be awarded to the participants who register to the optional fourth day
Course Leader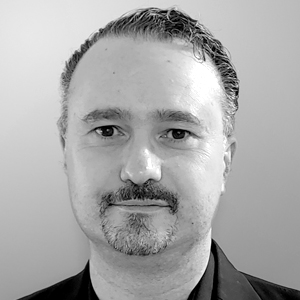 Alex Boussetta
P. Eng., M. Eng., MBB, PMP, CM&A, Agile SMC, DASSM, EP, CCMP
---
Accredited Training Providers
The Council for Six Sigma Certification is a professional accrediting body within the Six Sigma industry. The accredited training providers are rigorously reviewed to ensure that they meet an extensive checklist of compliance. More about our accreditations.
---
Get notified about upcoming sessions
Sign up to get updates on upcoming Lean Six Sigma course dates.
Sign Up
---